Up to ten PhD positions in Economics
Published: 2022-11-30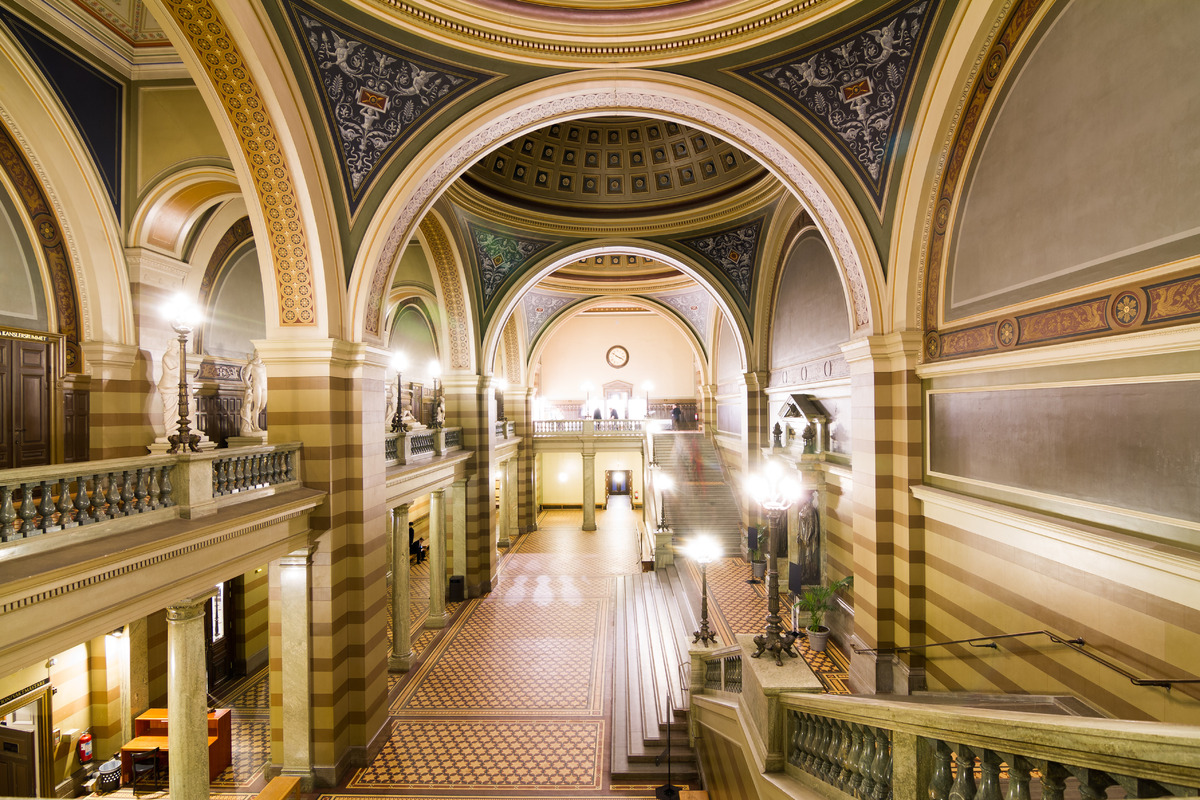 The deadline for applying to this position has passed.
Uppsala University is a comprehensive research-intensive university with a strong international standing. Our ultimate goal is to conduct education and research of the highest quality and relevance to make a long-term difference in society. Our most important assets are all the individuals whose curiosity and dedication make Uppsala University one of Sweden's most exciting workplaces. Uppsala University has over 54,000 students, more than 7,500 employees and a turnover of around SEK 8 billion.
The PhD Program at the Department of Economics prepares you both for a career in academia as well as for qualified positions in government ministries and agencies, international organizations and the private sector. Our alumni hold important positions throughout society. We offer an intellectually stimulating research environment with several research seminars each week and a large flow of international guests. You will find more information regarding the employee benefits of working at Uppsala University here.
Duties
The holder of a PhD-student position shall primarily devote her/his time to own research studies. Other departmental work, such as educational or administrative can be part of the position (max 20%). Read more about the PhD Program at the Department of Economics here.
Requirements
General admission requirements: For admission to the PhD Program, the applicant must have completed at least 240 ECTS-credits of coursework (four years of full-time studies), including at least 60 ECTS-credits at the advanced (master) level (one year of full-time studies), or have acquired the equivalent knowledge in some other way in Sweden or abroad.
Special admission requirements
In addition to the general admission requirements, the applicant must have at least 90 ECTS-credits in economics (one and a half year of full-time studies), or have acquired the equivalent knowledge in some other way in Sweden or abroad. Rules governing PhD students are set out in the Higher Education Ordinance chapter 5, §§ 1-7 and in Uppsala University's rules and guidelines.
The admission requirements apply at the date of admission, not at the date of application. Students expected to fulfill the general and special admission criteria by early August are welcome to apply.
How to apply:
Required documents for the application:
Personal letter (max. two pages) in which you describe why you want to enroll in the PhD Program in Economics at Uppsala University and where you state the fields within economics that are of primary interest to you.
      2. Attested copies of all qualifications, including all completed academic courses and academic degrees.
Copies of essays that you have authored.


A CV.


Contact information for two academic references (address, email address and telephone number).
We strongly recommend that applicants who graduated from a program outside of Sweden take the GRE test. The GRE test result is sent directly to the department. GRE: school code 0247, dept. code 1801.
We also recommend that applicants who graduated from a program outside of Sweden take the TOEFL test or the IELTS test and ensure that the result of the test is sent directly to the department:
Department of Economics Uppsala University
Box 513
SE-751 20 Uppsala
Phone: +46 18-471 0000
TOEFL: inst. code _7996 IELTS: no inst.code
Uppsala University strives to be an inclusive workplace that promotes equal opportunities and attracts qualified candidates who can contribute to the University's excellence and diversity. We welcome applications from all sections of the community and from people of all backgrounds.
About the employment
Temporary position according to Higher Education Ordinance chapter 5 § 7. Scope of employment 100%. Starting date 14 August 2023 or as agreed. Placement: Uppsala.
For further information about the position, please contact: Admission Officer for Graduate Studies: Christoph Hedtrich, christoph.hedtrich@nek.uu.se or Director of Graduate Studies: Mikael Bask, mikael.bask@nek.uu.se
Please submit your application no later than February 1, 2023, UFV-PA 2022/3856
Are you considering moving to Sweden to work at Uppsala University? Find out more about what it´s like to work and live in Sweden. You are also welcome to contact International Faculty and Staff Services at ifss@uadm.uu.se.
Please do not send offers of recruitment or advertising services.
Submit your application through Uppsala University's recruitment system.
Placement: Department of Economics
Type of employment: Full time , Temporary position longer than 6 months
Pay: Fixed salary
Number of positions: 10
Working hours: 100 %
Town: Uppsala
County: Uppsala län
Country: Sweden
Union representative: ST/TCO tco@fackorg.uu.se
Seko Universitetsklubben seko@uadm.uu.se
Saco-rådet saco@uadm.uu.se

Number of reference: UFV-PA 2022/3856
Last application date: 2023-02-01
HR Excellence in Research
Employee benefits
As an employee at Uppsala University, you receive a number of great benefits. Here we have listed the most important ones.
Last modified: 2022-09-19