Postdoctoral in Natural Resources and Sustainable Development, Blue Foods
Published: 2023-03-03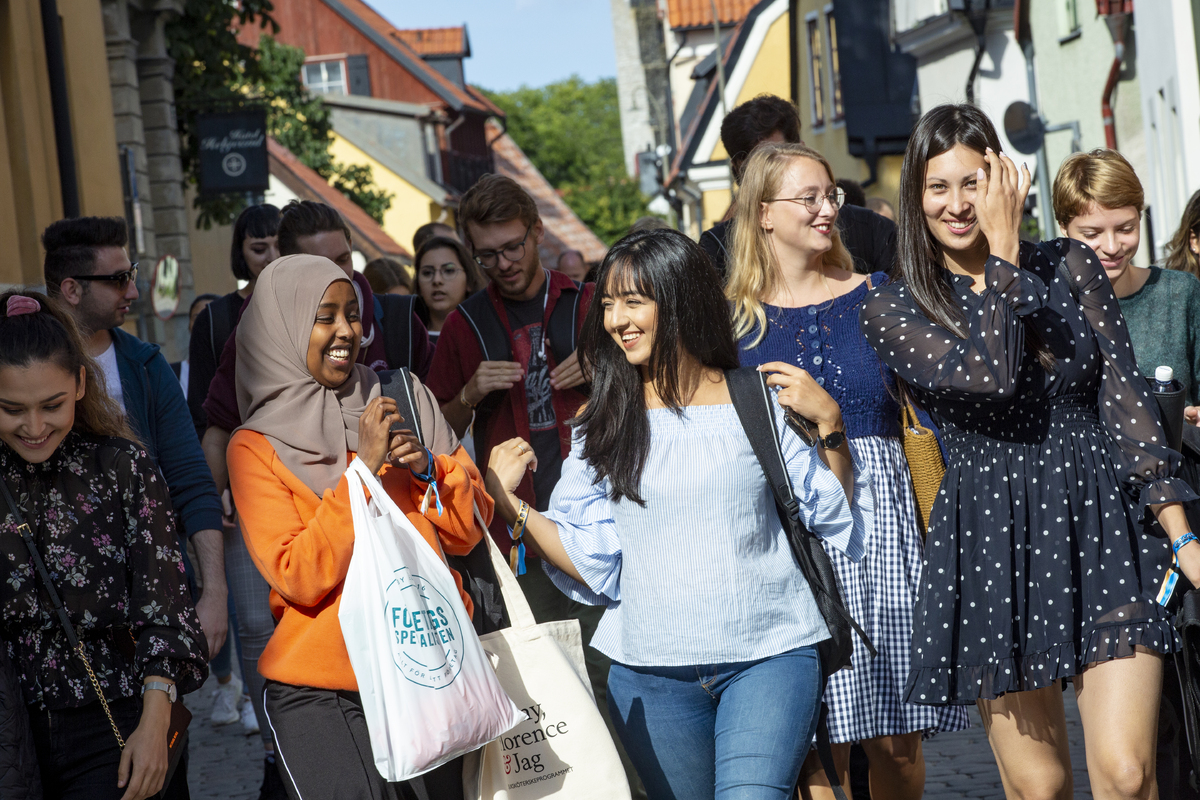 Uppsala University is a comprehensive research-intensive university with a strong international standing. Our ultimate goal is to conduct education and research of the highest quality and relevance to make a long-term difference in society. Our most important assets are all the individuals whose curiosity and dedication make Uppsala University one of Sweden's most exciting workplaces. Uppsala University has over 54,000 students, more than 7,500 employees and a turnover of around SEK 8 billion.
The Department of Earth Sciences at Uppsala University conducts education at first level, advanced level and postgraduate level as well as research and has operations in two locations, in Uppsala and in Visby. The placement of the postdoctoral position is at Campus Gotland in Visby within the research program Natural Resources and Sustainable Development (NRHU).
Natural Resources and Sustainable Development is a profile area at the Department of Earth Sciences regarding research, education and collaboration. At Campus Gotland, the NRHU research program conducts interdisciplinary research within sustainable development linked to fisheries, aquaculture, nature-based tourism, ecosystem services and coastal zone management and more. On Campus Gotland there is Blue Centre Gotland, a collaboration between Uppsala University, Region Gotland and the County Administration Board of Gotland, Blue Centre Gotland. Uppsala University also has a field station on Gotland, the Research Station Ar which is adapted for laboratory experiments on, for example, fish.
The division is located at Campus Gotland, an international campus in the middle of world heritage town Visby. 
Read more about our benefits and what it is like to work at Uppsala University
Duties
The postdoctoral position is part of the new Swedish national strategic initiative Blue Food Center for future seafood. Blue Food has brought together leading universities, institutes, innovation actors, regions, municipalities, organizations and around forty companies from all over the country under the common vision of making Sweden a leading producer of attractive and sustainable seafood. The project involves a close collaboration between Blue Food, Blue Centre Gotland and NRHU at the Department of Earth Sciences, Uppsala University.
The focus of the Blue Food project, carried out at NRHU, is on strong sustainable development of seafood of the future within environmental and ecological limits. Within the project, connections between resources (seafood) and ecosystems are investigated, and food web studies are currently underway. The project's focus is on seafood in shallow coastal environments and must have relevance for Swedish seafood. Links between habitat, seafood and fishing, including sport fishing, should be investigated from a blue food perspective. Furthermore, the impact on the ecosystem of extraction or addition of species suitable for blue food and other environmental factors should be investigated. Environmental monitoring relevant to blue food is an important part of the project. The postdoctoral fellow will be active in several parts of the Blue Food project at NRHU. The foundation of the project is an interdisciplinary approach and some of the keywords are aquaculture, coastal habitats and associated seafood, environmental monitoring as well as sustainable development.
The focus area for the postdoctoral project is Gotland, an island in the middle of the Baltic Sea. We are now looking for a postdoctoral fellow who can contribute to research that is beneficial for sustainable blue food development and coastal zone management in the Baltic Sea and also in general. The postdoctoral fellow will be involved in designing, planning and executing data collection as well as data analyses. The postdoctoral fellow is expected to produce high-quality scientific articles suitable for scientific publication in high-profile journals and for presentation at national and international conferences. The research results are also expected to contribute information that develops the management and environmental monitoring of aquaculture, fisheries and the coastal zone in general. Teaching may also be included in up to 20% of the duties in employment as a postdoctoral fellow.
Requirements
PhD degree in environmental science, ecology, aquatic environments, natural resource management, or marine biology, or a foreign degree equivalent to a PhD degree described above. The degree needs to be obtained by the time of the decision of employment. Those who have obtained a PhD degree three years prior to the application deadline are primarily considered for employment. The starting point of the three-year frame period is the application deadline. Due to special circumstances, the degree may have been obtained earlier. The three-year period can be extended due to circumstances such as sick leave, parental leave, duties in labour unions, etc. Very good communication skills in English, both spoken and written, are a requirement.
Additional qualifications
Knowledge and/or experience of working with issues around aquatic environments, seafood, fishing, aquaculture, environmental monitoring and management of the coastal zone is particularly meritorious. Practical experience of fieldwork in the Baltic Sea, questionnaire surveys and/or interview methodology is advantageous. Experience in working with interdisciplinary approaches and the use of conceptual and analytical frameworks is advantageous, as well as knowledge of statistics, modelling, and analytical skills. Proven creativity and ability to collaborate within and outside academia, as well as a driving license for car, is meritorious.
Application procedure
The application must contain a letter in which the applicant briefly describes themself and how the applicant's knowledge and research interest can contribute to this project (maximum 2 pages). The application must also contain a curriulum vitae (CV), copies of relevant grade documents, a copy of the doctoral dissertation, publications and other documents (eg letters of recommendation). Three reference persons should be stated with contact information. We prefer the application to be written in English.
When selecting among qualified applicants, emphasis will be placed on scientific skills in relation to the duties. The University will after an overall assessment of documented qualifications, competencies and skills, consider the candidate that has the best qualifications to carry out and develop current work tasks and support the positive development of the department.
About the employment
The employment is a temporary position of 2 years with the possibility to extension but maximum 3 years according to central collective agreement. Scope of employment 100%. Starting date 2023-04-01 or as agreed. Placement: Campus Gotland, Visby.
For further information about the position, please contact: Dr. Lina Mtwana Nordlund, Lina.Mtwana.Nordlund@geo.uu.se  and Professor Gunilla Rosenqvist, Gunilla.Rosenqvist@geo.uu.se.
Please submit your application by 24 March, UFV-PA 2023/806.
Are you considering moving to Sweden to work at Uppsala University? Find out more about what it´s like to work and live in Sweden.
About Campus Gotland: Uppsala University Campus Gotland offers the best of two worlds: the full-scale university's broad offering and weight and a unique, small-scale campus in an interdisciplinary research environment. Campus Gotland is a hub for the University's research and education in sustainability. Find out what it's like to live on Gotland.
Please do not send offers of recruitment or advertising services.
Submit your application through Uppsala University's recruitment system.
Placement: Department of Earth Sciences
Type of employment: Full time , Temporary position
Pay: Individuell lönesättning
Number of positions: 1
Working hours: 100
Town: Gotland
County: Gotlands län
Country: Sweden
Union representative: ST/TCO tco@fackorg.uu.se
Seko Universitetsklubben seko@uadm.uu.se
Saco-rådet saco@uadm.uu.se

Number of reference: UFV-PA 2023/806
Last application date: 2023-03-24
Apply for position
HR Excellence in Research
Employee benefits
As an employee at Uppsala University, you receive a number of great benefits. Here we have listed the most important ones.
Last modified: 2022-09-19