PhD student in Wireless Communication and Security
Published: 2023-03-17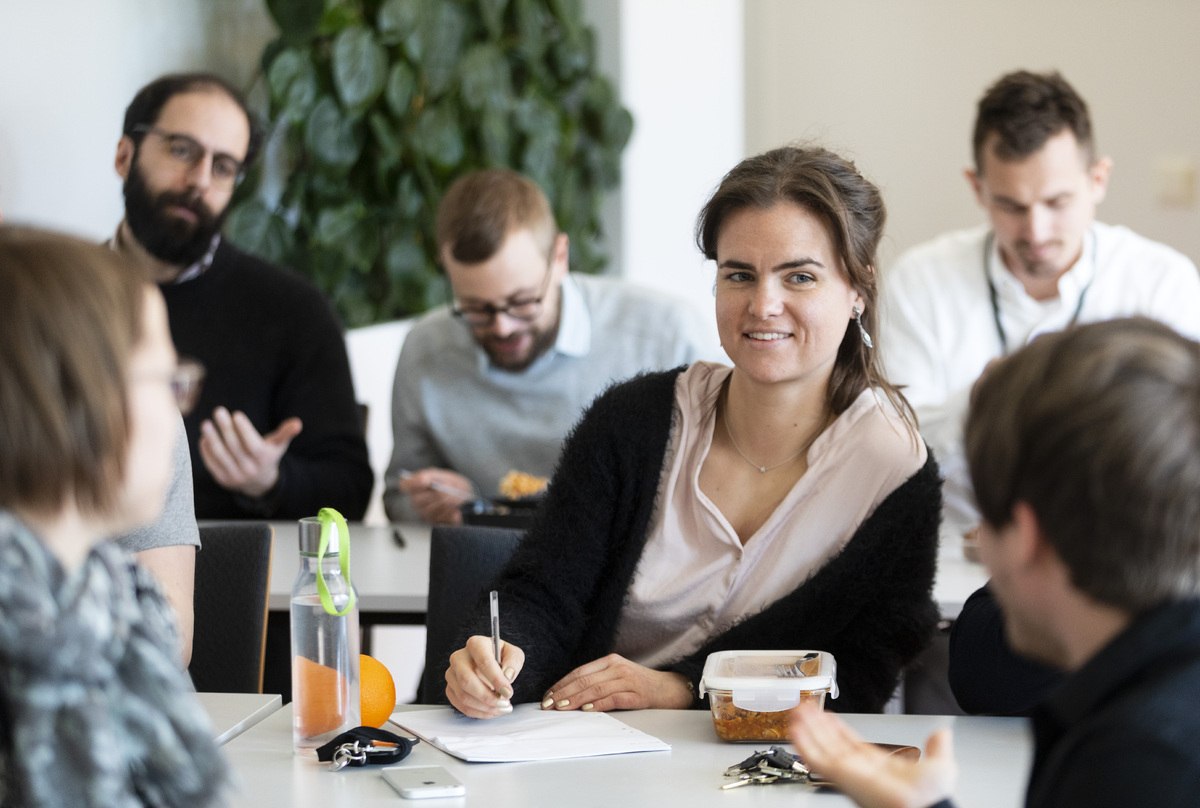 Uppsala University is a comprehensive research-intensive university with a strong international standing. Our ultimate goal is to conduct education and research of the highest quality and relevance to make a long-term difference in society. Our most important assets are all the individuals whose curiosity and dedication make Uppsala University one of Sweden's most exciting workplaces. Uppsala University has over 54,000 students, more than 7,500 employees and a turnover of around SEK 8 billion.
The Department of Information Technology has a leading position in research and education. The Department currently has about 300 employees, including 120 teachers and 110 PhD students. More than 4000 students study one or more courses at the department each year. You can find more information about us at the web page of the department of Information Technology.
At the Division of Computer Systems, we develop theory and applications of communication systems and computer architecture. Two important goals are to design systems that are energy efficient and secure. There research groups publish at prestigious conferences and have collaborations with international academic and industrial partners. The doctoral position is part of the Uppsala University Graduate School in Cybersecurity, which strives to ensure that all doctoral students receive a solid education in cybersecurity and have the opportunity to interact with researchers.
Read more about our benefits and what it is like to work at Uppsala University
Project Description: Wireless Communication and Security
The overall contribution of this project is to enable secure wireless communication in ultra low-power embedded systems, such as backscatter communication systems. The focus of the research is to derive general methods and building blocks to reduce device complexity and to improve reliability by collaboration between devices. Among the expected achievements are prototype implementations to demonstrate and evaluate the research results.
Duties
A Ph.D. student is expected to devote his/her/their time to graduate education mainly. The rest of the duties involve teaching at the Department, including also some administration, to at most 20%.
Requirements
To meet the entry requirements for doctoral studies, you must
hold a Master's (second-cycle) degree in computer science or electrical engineering, or
have completed at least 240 credits in higher education, with at least 60 credits at Master's level including an independent project worth at least 15 credits, or
have acquired substantially equivalent knowledge in some other way.
Additional specific requirements are as follows: (i) proficiency in programming (preferably in C or Python), and (ii) a background in wireless communication.
Additional qualifications
The ideal candidate for the position has a solid background in wireless communication, embedded systems, or information security, preferably all. Further experience with low-level programming of embedded systems, or hardware/radio-frequency design is helpful.
As for all PhD students, a genuine interest and curiosity in the subject matter and excellent analytical and communication skills, both oral and written, are required.
Rules governing PhD students are set out in the Higher Education Ordinance chapter 5, §§ 1-7 and in Uppsala University's rules and guidelines.
Application
The application must include: (1) a statement (at most 2 pages) of the applicant's motivation for applying for this position, including a self-assessment on why would you be the right candidate for this position; (2) a CV; (3) degrees and grades (translated to English or Swedish); (4) the Master's thesis (or a draft thereof, and/or some other self-produced technical or scientific text), list of publications, and other relevant documents; and (5) references with contact information (names, emails and telephone number)and (if possible) up to two letters of recommendation.
Applications may be submitted by candidates that have not fully completed the master degree (or equivalent), however, all applicants should state the earliest possible starting date of employment.
About the employment
The employment is a temporary position according to the Higher Education Ordinance chapter 5 § 7. Scope of employment 100 %. Starting date as agreed. Placement: Uppsala
For further information about the position, please contact: Professor Christian Rohner (+46 70 167 9361, christian.rohner@it.uu.se) 
Please submit your application by April 17, 2023, UFV-PA 2023/1040.
Are you considering moving to Sweden to work at Uppsala University? Find out more about what it´s like to work and live in Sweden.  
Please do not send offers of recruitment or advertising services.
Submit your application through Uppsala University's recruitment system.
Placement: Department of Information Technology
Type of employment: Full time , Temporary position
Pay: Fixed salary
Number of positions: 1
Working hours: 100 %
Town: Uppsala
County: Uppsala län
Country: Sweden
Union representative: ST/TCO tco@fackorg.uu.se
Seko Universitetsklubben seko@uadm.uu.se
Saco-rådet saco@uadm.uu.se

Number of reference: UFV-PA 2023/1040
Last application date: 2023-04-17
Apply for position
HR Excellence in Research
Employee benefits
As an employee at Uppsala University, you receive a number of great benefits. Here we have listed the most important ones.
Last modified: 2022-09-19